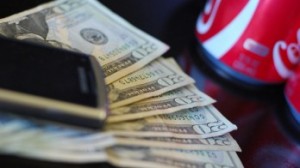 Cellphone service is one of the biggest personal expenses a lot of people have. The proliferation of smart phones and high-speed service has moved extremely fast over the last few years. And that's a great thing. Few can complain about having access to email and the internet right from the palm of their hand. But having that access comes at a price. There are some things you can do if you're not happy with how much you're paying. Try some of these tips out. You might be surprised at how much you can save.
Shop around for a lower price.
Carrier pricing can vary greatly, so it's best to shop around. You're in a great position if you're just coming out of a contract. New contract signers get the best pricing. If you're not eligible for a new contract, find out what your current contract's early termination fee is. It may be worth paying it if you find a better deal. For example, say you find a new plan that saves you 20 dollars a month. But it costs 100 dollars to terminate your current contract. Go ahead and cancel, so you can sign the new deal. You'll make your money back through savings in just 5 months.
Call the department your carrier doesn't want you to know about.
If you like your cellular provider but don't like their prices then this one's for you. Call up customer service and ask them to lower your rate. Yes, you're allowed to do that! Sometimes they'll work with you to alter your plan and shave a few dollars off. But sometimes they won't. That's when you ask them to transfer your call to customer retentions. Sometimes they'll beat around the bush, telling you they can help without transferring the call. Other times, they may tell you they don't have a customer retentions department. They do. It's customer services job to help you out. It's customer retentions job to, well, retain your business! The people who staff this department have way more sway than the average customer service rep. They're authorized to give you things like more minutes for less money. And you can sometimes get early upgrades to newer handsets.
Consider a pre-payed phone.
You can potentially save a lot of money by ditching your contracted service plan entirely and switching to a pre-payed phone. Getting one doesn't mean you'll have to settle for a crumby phone like it used to. Some very nice Android and Blackberry handsets are available as pre-payed options these days. You'll pay only for the minutes and data you use, and aren't locked into a contract. There are even some nifty pre-payed unlimited plans, like 50 dollars a month for all the minutes, texts and data you need. The only potential downside is you have to buy the phone outright, so you may pay a little more than normal to get started. But you'll save more in the long run. Now, these plans vary from place to place so do some investigating around your neck of the woods.